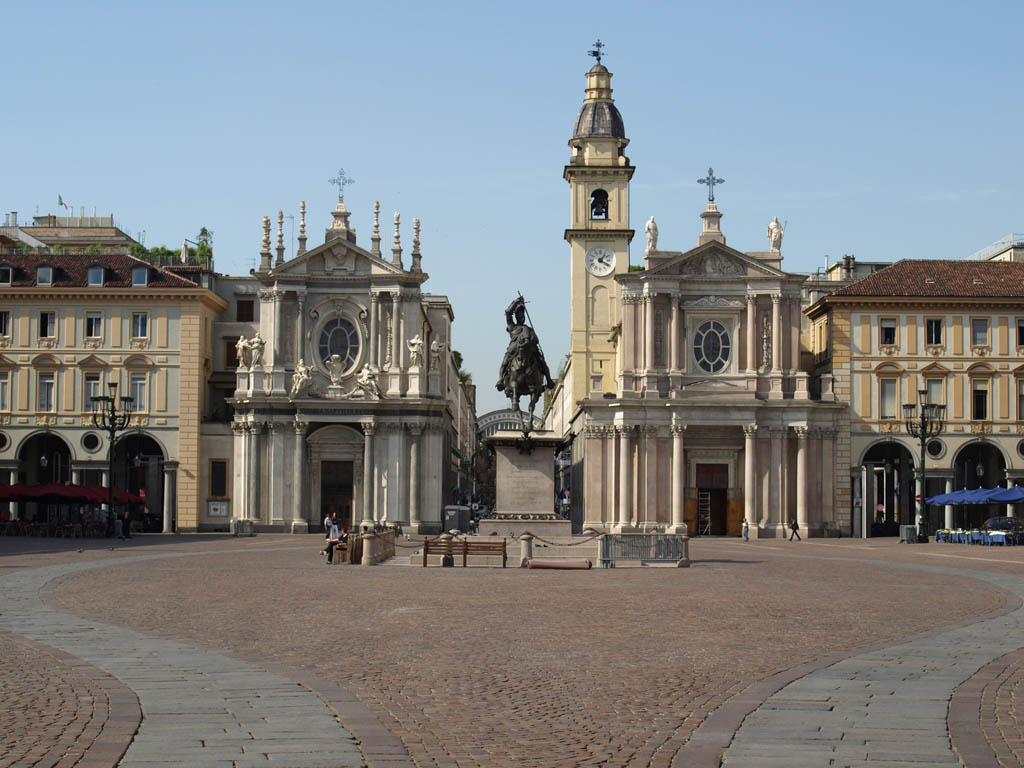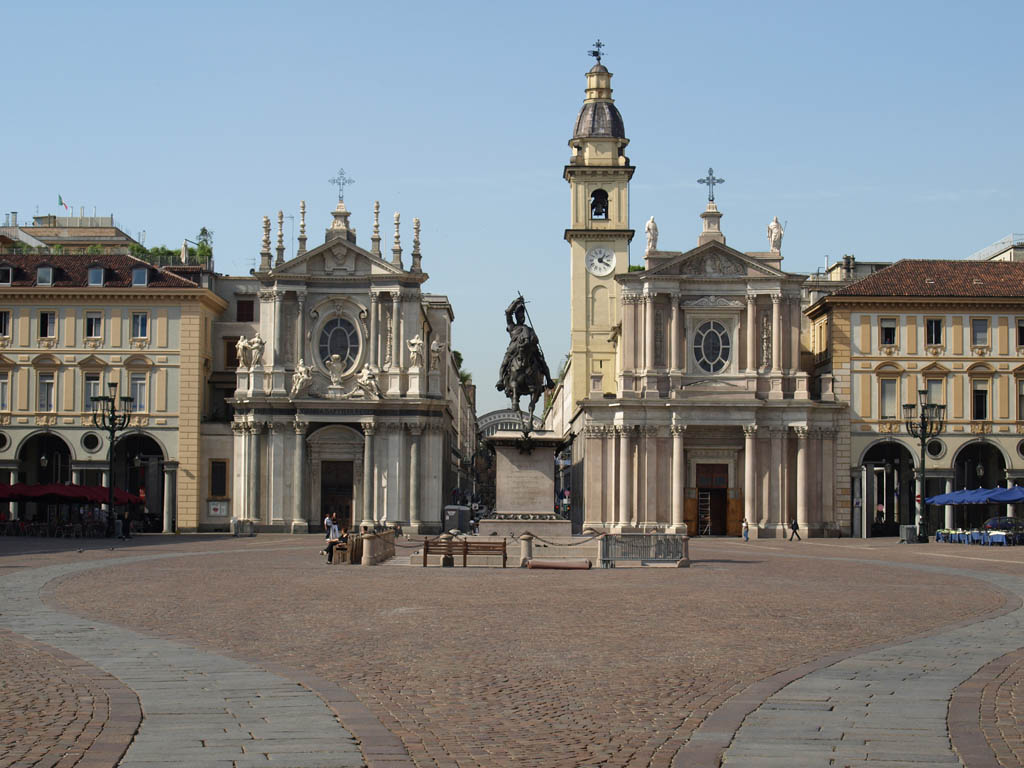 The most beautiful square of Turin that preserves the harmonious and uniform seventeenth century look given by the royal architect Carlo di Castellamonte (1642-1650).
In the center you can see the equestrian statue of Emanuele Filiberto, represented by Carlo Marocchetti (1838) in the act of sheathe the sword after the battle of San Quintino in 1557, one of the most significant statues of the early nineteenth century (nicknamed El Caval d'brons) .
The short side of the square, to the south-west, is bordered by the facades of almost twin churches of Santa Cristina and San Carlo.
Many palaces overlooking Piazza San Carlo, among which should be mentioned at n. 183, the building Solaro del Borgo, home of the Philharmonic Accademy from 1839, in which was joined in 1947 the Circolo del Whist, founded in 1841 by Camillo Benso, the Count of Cavour.
You don't forget to visit the traditional Caffè San Carlo, which opened in 1842, the Caffè Torino and the pastry Fratelli Stratta, with the original furnishings of 1836, also famous for its chocolate.
In 2004 began the work for the redevelopment of the square, with its full pedestrianization through the progressive elimination of vehicular traffic and the construction of an underground car park with 380 parking spaces.