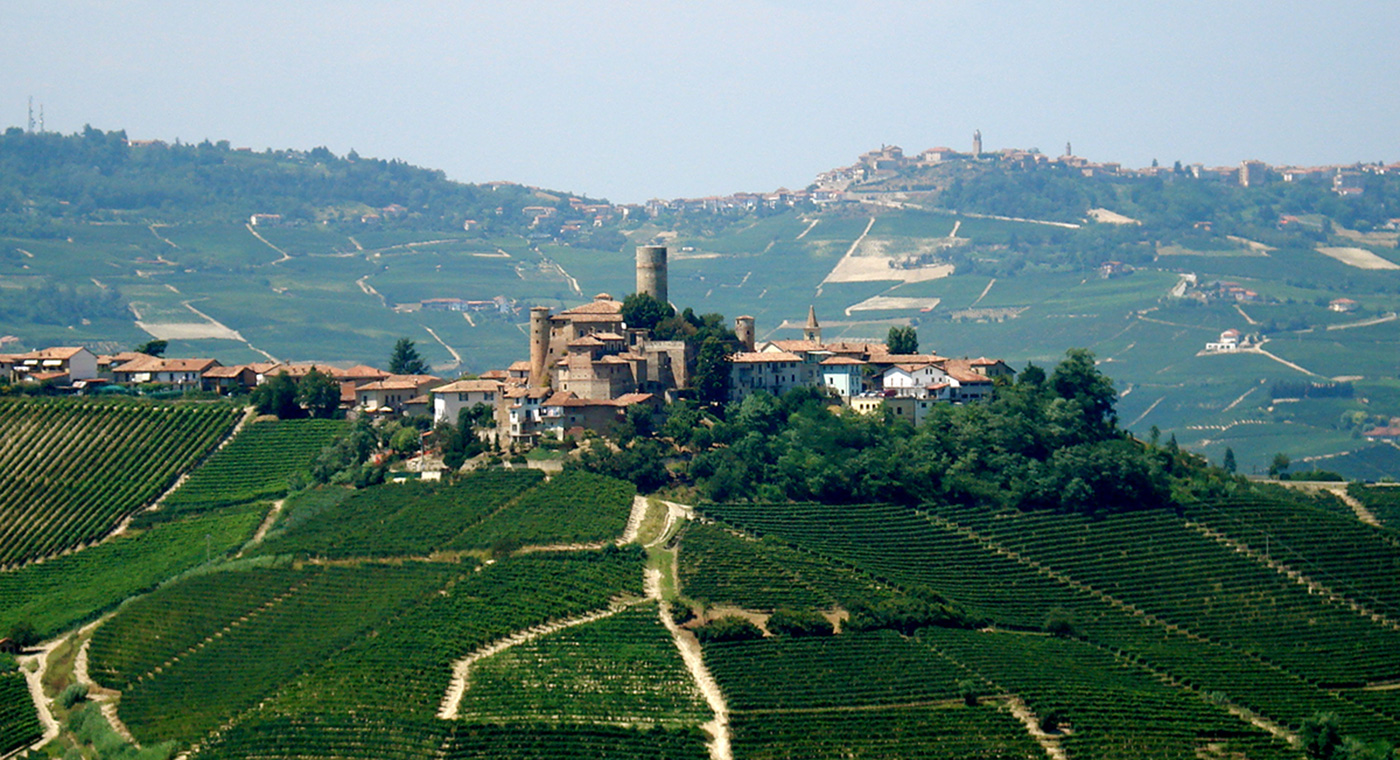 Just 50 km from Turin, the Langhe is a hilly region very picturesque, famous worldwide for its vineyards and hazelnut trees, which produce some of the best red wines in the world and the nuts used mainly by Ferrero, large candy factory of world renown.
Visit the Langhe is to immerse yourself in an environment agribusiness very addictive, in which rural vistas are incredible show for the proud traditions handed down over the centuries. In the Langhe good food and drink is not the exceptional nature of a typical Sunday lunch, but rather something like a rule respected by all with an astonishing naturalness. From a simple cold plate served quickly at lunch in a tavern of a small town, to more ambitious plates of local specialties accompanied with a good glass of wine in a restaurant, everything smells of Langhe, everything communicates the history of this wonderful place.
The peace of a silent walk in the hilly vineyard, the feeling of depth and infinite transmitted by breathtaking views that occur on hilltops, often dominated by massive houses or castles preserved in their original state with passion and care, families rural residents practically always.
The growing interest in tourism in recent decades has contributed to the emergence of organized farms and fantastic resorts housed in renovated old farmhouses, that help to make really special all living in the Langhe.