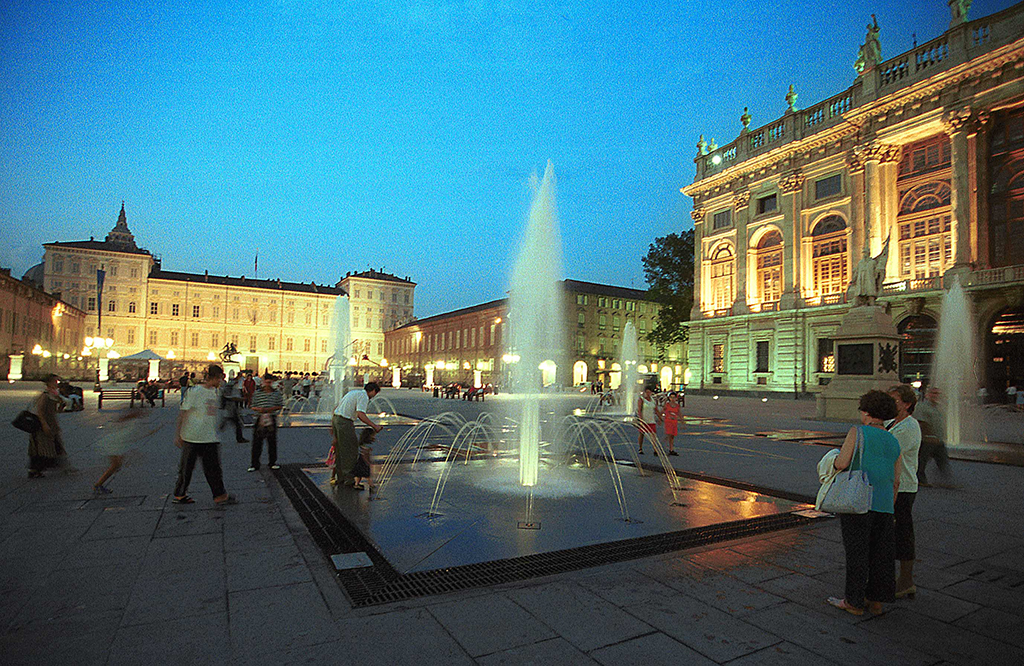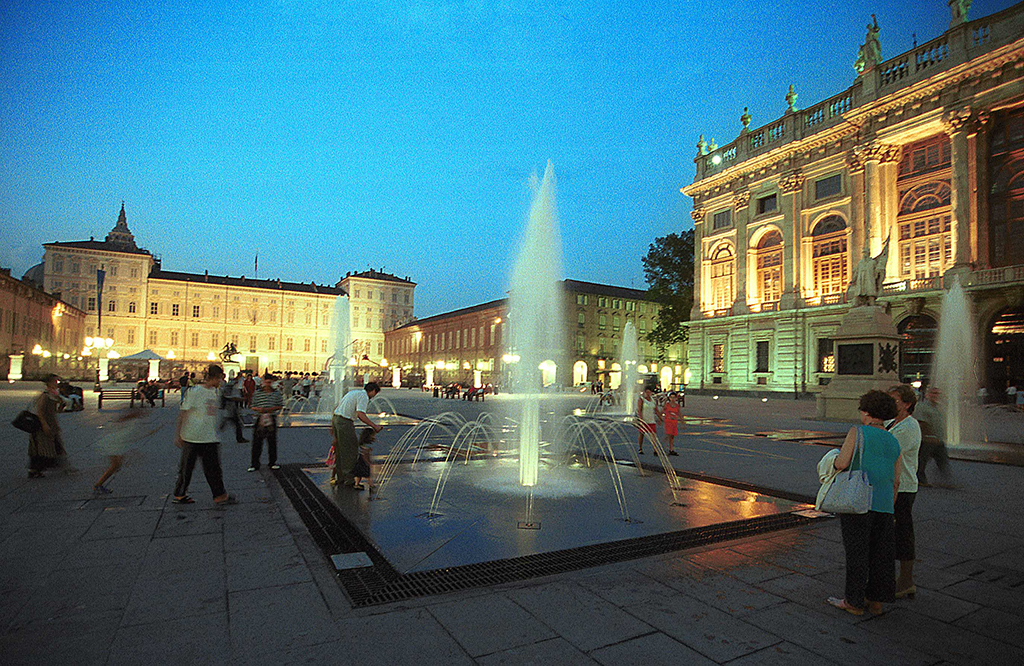 The history of the square began in the second half of the 14th century, when the princes of Savoia-Acaia decided to demolish the blocks near the castle and the city walls, creating a representing area used for dynastic events.
This space became "square" only since the end of the 16th century, thanks to the interventions by the architect Ascanio Vittozzi (1587), who arranged the west wing with porticoed buildings, Amedeo di Castellamonte and Filippo Juvarra.
The last one realized on the west side of the square the monumental facade placed upon the castle (1718-1721) and the pavilion of the monstrance of the Holy Shroud, demolished in the Napoleonic period and substituted by the railings by Pelagio Palagi, placed in front of the Royal Palace (called dei Dioscuri, 1835-1842).
In the centre Palazzo Madama stands, that is the ancient castle from which the square takes its name, surrounded by three monuments: in front of the facade the one dedicated to the Alfiere dell'Esercito Sardo (work of art by Vincenzo Vela, 1857-1859), in the south the one to the Cavalieri d'Italia (Pietro Canonica, 1923) and in the east the one to Emanuele Filiberto duke of Aosta (1937, on a drawing by Eugenio Baroni).
Here you can find also the Royal Palace, the residence of Savoia family.