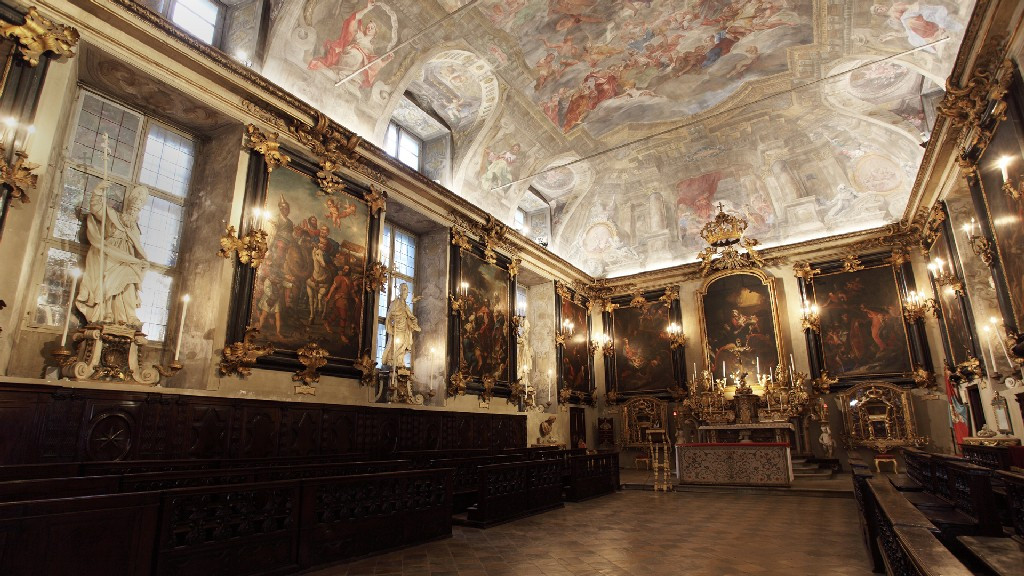 The chapel of the bankers and traders is a pearl of architecture and sacred art of the Piedmontese Baroque, very popular with tourists; it is located in Via Garibaldi 25.
Erected in 1692, thanks to the efforts of the rector of the Jesuit Father Agostino Provana to provide the Congregation of Bankers, Merchants and Traders of Turin a space of encounter and prayer, were involved in its construction engineer Garove Michelangelo and the painter Andrea Pozzo .
Pay attention to this!!! The chapel is open only on Saturday afternoons and Sundays during the celebration of the Mass at 11 am.