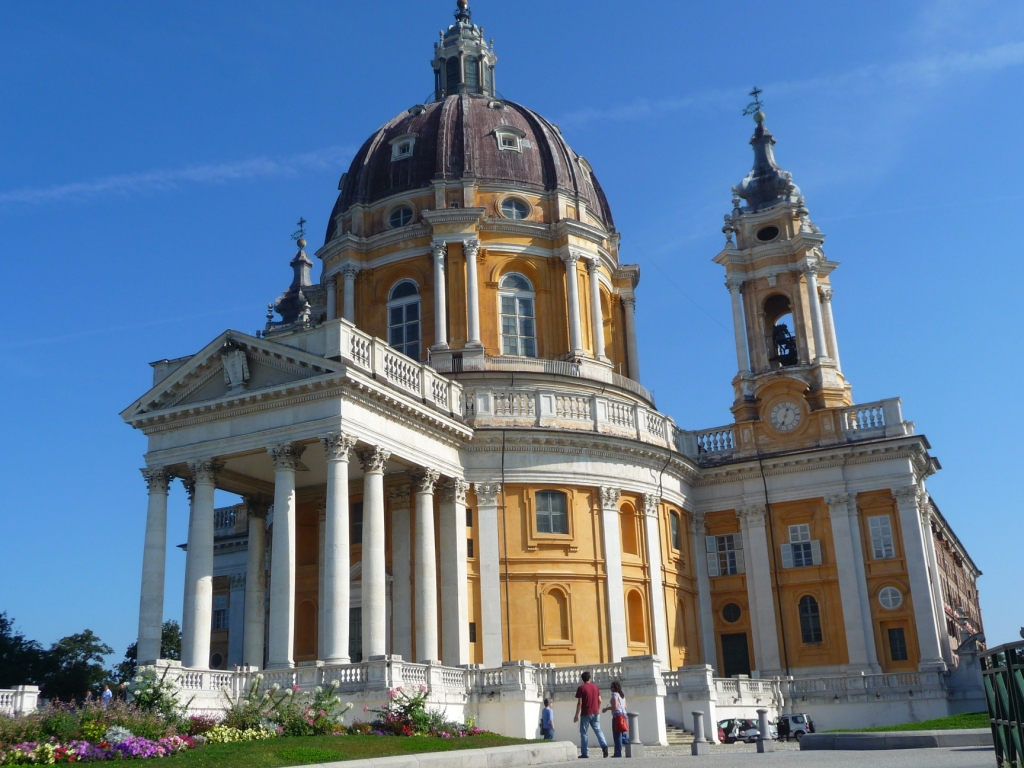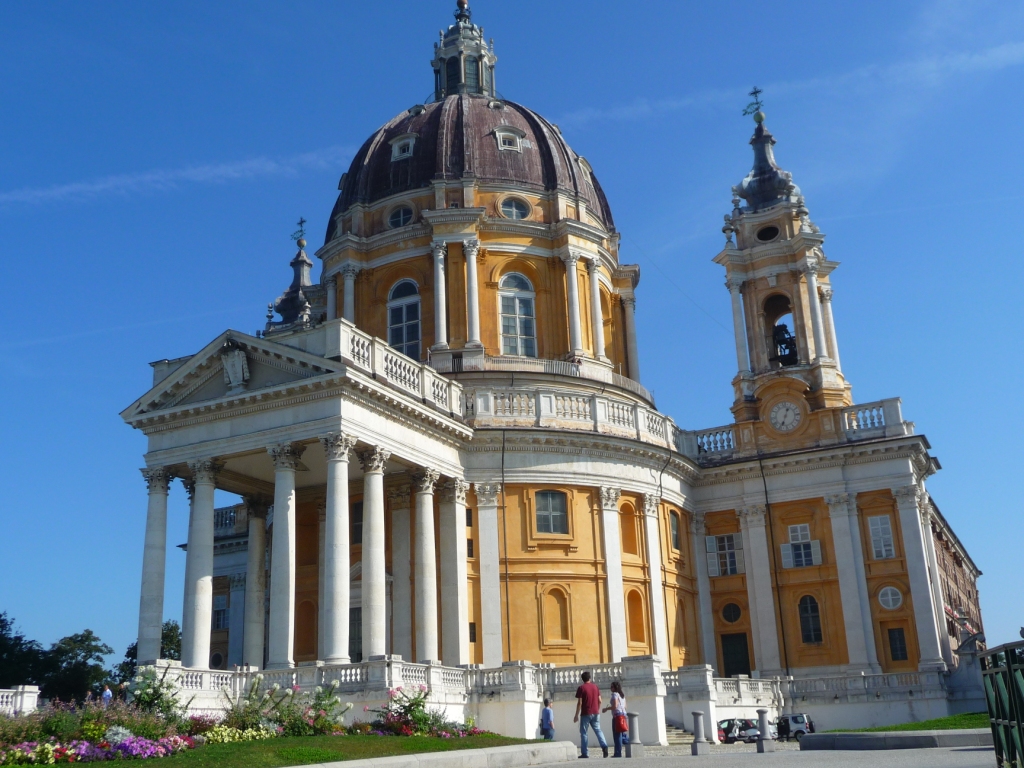 The Basilica of Superga is a church near Turin.
It was built from 1717 to 1731 for Victor Amadeus II of Savoy by Filippo Juvarra, at the top of the hill of Superga, to fulfill a vow the duke (and future King of Sardinia) had made during the Battle of Turin in 1706.
The architect made allusions to different earlier styles while adding a baroque touch.
The church contains the tombs of many of the princes and kings of the House of Savoy, including the Monument to Carlo Emanuele III (1733) by Ignazio Collino and his brother Filippo. Under the church are the tombs of the Savoy family, including most of its members (among them, Charles Albert).
The Basilica of Superga is considered Late Baroque-Classicism. The dome was completed in 1726 and resembles some elements of Michelangelo's dome at St. Peter's Basilica. This is no coincidence as Juvarra studied and worked in Rome for ten years prior to working in Turin. The temple front protrudes from a dome structure citing the Pantheon. The temple front is larger than typical proportions because the Superga is set upon this hill.
It is also believed that Victor Amadeus wanted the basilica to rest on this hill as reminder of the power of the Savoy family as well as continue a line of sight to the existing castle in Rivolli. Later, the Stupinigi completed the triangle between the three residences of Savoy.
The complex can be reached on foot or with the Superga Rack Railway.
The mountain at which the Basilica is found was the site of the Superga air disaster of Grande Torino football team in 1949.