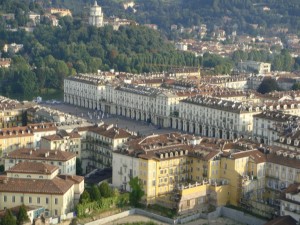 Introduction
The city of Turin, known as Torino in Italian , spectacularly set against the Alps in Northern Italy, is a hidden gem that deserves more attention for luxury travel in Italy. Although it is the birthplace and centre of Italian industry, mostly closely associated with giants such as FIAT, it is nevertheless a historic, lovely, and deeply Italian city of wide boulevards, elegant arcades and grand public buildings. Seen as Europe's capital of Baroque, the city has a diverse choice of museums, restaurants and lovely public gardens.
Erected as a legionnaires camp by Romans and called Augusta Taurinorum (the ruines of the camps are located in the Quadrilatero Romano), in Turin you'll visit the tracks of the dynasty of the kings of Savoy who ruled the region at that time. The struggle for a united Italy started in Piemonte, and Turin was the country's first capital city from 1861-65. This became a driving force in the creation of an industrial metropolis in Northern Italy, where for a long time Fiat constituted the engine. But Turin lives in the present day and is looking to the future for its identity.
In 2006 Turin hosted Winter Olympics and this event revitalized the city, giving it a tourist identity.
Turin has a lot more to offer. From its Baroque cafes and architecture to its arcaded shopping promenades and museums, Turin is a great city for wandering and exploring.
How To Get There
AIRPORT
Torino is an easy getaway destination near many European cities. Visitors from American gateways connect in other European hubs like London, Paris, Madrid, and of course Rome and Milan. Visitors already in Europe enjoy low-cost direct flights to Torino from capital cities like Paris, Amsterdam, etc. Turin has its own airport, Torino Caselle (00 39 011 300 0611; www.turin-airport.com), 16km north-west of the city centre.
TRAIN
An alternative from other countries in Europe: taking the train to Torino: Trenitalia or Rail Europe. For travelers who are already in Italy, deluxe new Italian high-speed trains like Frecciarossa run on the fast track connecting Torino with Rome, Naples, and points south.
CAR
If you choose to come by car, on the interactive map of this site you can work out the shortest, cheapest or simply the least busy routes . Main roads for reaching towns, valleys and mountains from the city will be shown.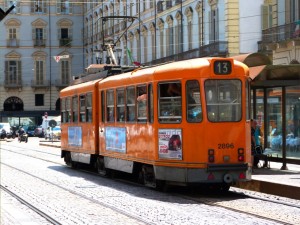 Getting Around
Driving in Turin is chaotic and parking in the city is to be avoided at all costs. It's quite acceptable to abandon your vehicle in the middle of certain streets or on the pavement. Much quicker and cheaper is to use the city's dense network of buses, trams, metro and a funicular, run by GTT (http://www.comune.torino.it/gtt).
Tourist Info
Visit www.turismotorino.org
There are tourist offices at the Porta Nuova Railway Station and at the airport. The main office is in Piazza Castello  and there is also one in Piazza Solferino.
When To Go
Turin enjoys a mild climate, especially in spring and autumn  (20 – 25 ºC in average) but temperatures can rise to a stifling 30ºC in July and August, prompting city dwellers to flee the city heat and humidity. The last winters were very cold (-10-5 ºC from November to February)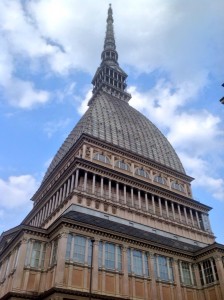 What to visit
BAROQUE ARCHITECTURE
In the decades between 1666 and 1736, two court architects left an indelible impression on the fabric of the city and together defined the style referred to as Barocco torinese. Guarino Guarini, whose soaring architectural creations are both geometrically precise and theatrically exuberant,  designed the Cappella della Santa Sindone, near the Duomo. Heavily damaged by a fire in 1997, the chapel is still being restored. The royal church of San Lorenzo, a tasteful clutter of coloured marble, stucco, fresco, intarsia and canvas, topped by a confectioner's dome. Turin's other baroque genius, Filippo Juvarra, arrived in the city in 1714 as court architect to Vittorio Amedeo II, and immediately began to provide the king  with the sort of grandiose but elegant palaces: He left his mark on the huge work-in-progress that was Palazzo Reale, and designed – from scratch – two magnificent royal residences, the Venaria Reale and Stupinigi, and the votive basilica of Superga. He worked to restore Palazzo Madama. Between 1718 and 1721 Juvarrra cloaked this rude military pile in elegant baroque clothes – at least on the western side, which faced the Savoy power hub of piazza Reale.
The other important baroque art places are the Sanctuary of the Consolata and the Sanctuary of Maria Ausiliatrice, the Turin's best loved churches. The Duomo , the twin churches in Piazza San Carlo. Lastly, just a stone's throw from the city centre, palaces, castles and fortresses dominate the hills, plains and mountains of the province of Turin. These are of inestimable value and some of the most outstanding are the Royal Residences, a legacy of exceptional cultural and environmental interest, leading to their denomination as World Heritage Sites by UNESCO.
MUSEUMS
Turin's most important landmark, the Mole Antonelliana, applies that maxim to architecture. A 167 meter tall tower built between 1798 and 1888, houses Italy's Museo Nazionale del Cinema. A panoramic lift takes you to the top of the tower for some expansive views of the city.
Palazzo Carignano is the birthplace of Vittorio Emanuele II in 1820. The Unification of Italy was proclaimed here in 1861. It now houses the Museo del Risorgimento and you can see the royal apartments Royal Armoury, too.
Museo Egizio is the third most important Egyptian museum in the world. It is housed in a huge baroque palace which also holds the Galleria Sagauda with a large collection of historic paintings.
Piazza San Carlo, known as the "drawing room of Turin", is a beautiful baroque square with the twin churches of San Carlo and Santa Cristina as well as the above museum.
Museo Nazionale dell'Automobile.  After a recent  revamp, this museum houses 
a fascinating collection of cars – from a steam-driven landau to zooty modern racers, often displayed
as part 
of art installations.
The GAM, Galleria Civica d'Arte Moderna e Contemporanea houses an impressive collection of 19th and 20th century art, with over 15,000 works, including paintings, sculptures, installations and photographs, in addition to a large collection of drawings and engravings. Turin is also a vital point of reference for contemporary art: works and installations produced over the last thirty years by internationally famous artists are placed for all to see in the open air or on display at the country's most important Museum of Contemporary Art within the 17th century Castle of Rivoli.
PARCO DEL VALENTINO
The Parco del Valentino is Turin's Hyde Park: covers an area of 421,000 m², side by side with the river Po. Colourful flower beds and a small stream with wooden bridges crossing it creates a peaceful haven in the midst of the bustling city. Its centrepiece, the handsome Castello del Valentino, a 16th-century Savoy residence, is off limits to visitors because it now houses the Architecture Faculty of the Politecnico di Torino. But there are plenty of other corners of this riverside park that are worth exploring, from the Orto Botanico to the Giardino Roccioso and the bizarre Borgo Medievale. This is a life-size reconstruction of a rural Piedmontese village from the 15th century, complete with drawbridges and crenellated towers, which has provided a wedding-photo backdrop for generations of torinesi. It was built for a long-forgotten Expo in 1884 and houses some surprisingly worthwhile craft workshops.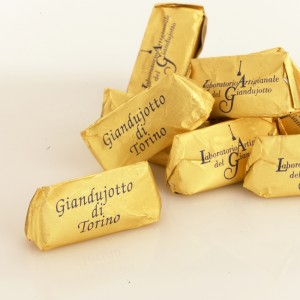 Where To Eat
The cuisine of Piedmont has more flavour than the French, with an emphasis on beef. Over 160 types of cheese and famous wines like Barolo and Barbaresco come from here as do truffles, plentiful in fall. chestnut honey, chocolate, beetroot mustard and hazelnut are a few of the specialties. The inevitable bread stick grissini was baked for a king with a bad stomach.
Turin has some outstanding pastries, especially chocolate ones. Chocolate for eating as we know it today (bars and pieces) originated in Turin. The chocolate-hazelnut sauce, gianduja, is a specialty of Turin.
Barrique, Corso Dante 53. Opened in 1999 by Stefano Gallo, this formal restaurant with striped wall coverings of taupe and cream incorporates raw ingredients in its dishes.
Combal.o, Castello di Rivoli : 12km west of Turin. Don't be put off by the pretentious name, pronounced 'Combal zero': this is a serious restaurant in a cool, modern setting. Chef Davide Scabin is fast becoming the Ferran Adrià of the Italian restaurant scene, forcing carefully sourced ingredients into unusual and sometimes bizarre combinations.
La Pista, via Nizza 294. Situated at the top of the Lingotto building, chef Massimo Guzzone's philosophy is based on raw materials, and seasonal produce.
Ristorante Del Cambio Piazza Carignano 2. This venerable establishment, which oozes noblesse oblige from every stuccoed, chandeliered and mirrored pore, is an essential lifestyle accessory for the local upper class. Counts and marchesas, pearl-draped heiresses and captains of industry pile in here in the evenings to eat in the favourite restaurant of Risorgimento mastermind Count Cavour, whose table commanded a view of Palazzo Carignano opposite – then home to the Savoy parliament complex.
Turin cafes
Turin was one of the first cities in Italy to embrace a cafe society and has some of the best cafes in Italy. The best historical cafes where you'll taste the Italian coffe, the outstanding pastries and the specialty of the city, the chocolate, are:
Caffé Neuv Caval De Brons. Here you can feel the pulse of Turin and a restaurant with a lot of unusual dishes. Famous people like Ingrid Bergman, Orson Welles and King Leopold II of Belgiu have visited this café.
Caffé Fiorio. Used to be a meeting place for the aristocracy, civil servants and intellectuals, the elegance still remains today in the inner rooms. Here you can taste also a delicious ice cream.
Caffé Al Bicerin. Warm and elegant mini café, that opened in 1763. There are no less than eight marble tables, mirrors and sweets. The recipe for the bicerin, the typical Turin liqueur,  is still a secret.
Caffé San Carlo. An impressive interior design with a chandelier which dominates the room and , their breakfasts are definitely worth trying croissants, cakes and Arabic blends for aromatic cappuccinos and coffees.
Baratti & Milano. A belle-époque bar where you'll taste their pastries and chocolates. Admire the interiors while you're sampling the bignoli – glazed pastry cases filled with flavoured cream – or the gianduiotto, soft wedges of chocolate and hazelnut paste.
Caffé Platti. A little outside the centre, Caffè Platti has been the haunt of Turin's alta borghesia since it opened in 1870. Since it opened, Platti has been most famous for its draguées, chocolate-dipped hazelnuts, coffee beans and candied fruits, and for the Torta Platti – a calorific cylinder of chocolate and gianduia (a creamy mixture of chocolate and hazelnuts).
Caffé Mulassano. From its elegant wooden shopfront through a stunningly decadent bar counter in Piedmontese purple marble to the mirror-encrusted boiseries, the Mulassano leaves no square centimetre unadorned. Its location right across the square from the Teatro Regio makes it a favourite with theatre-goers – who stop off here for a pre-show cocktail.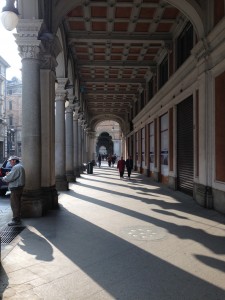 Where to shop
FOOD and CHOCOLATE
A good place to start the search for the perfect gianduiotto is Confetteria Stratta, a historic confectioner in the city centre and a chocolate box in itself. It also does great pralines and candied fruit creations. Another ultra-traditional temple of chocolate is Peyrano, worth a visit on Sunday morning just to see Turin's upper crust stocking up on beautifully wrapped packages to take along to that important lunch party.
Torino's gourmet mecca, Eataly, is a travel destination of its own. Now a global phenomenon, Eataly is a whole neighborhood of dining and snacking, under one roof. Hundreds of varieties of Italian salumeria (cured meats), a staggering display of formaggi (cheese), Prima classe chocolates, a downstairs birreria, which pours and sells over 200 global beers, many locally brewed, eight specialty restaurants, including a steakhouse, seafood spot, pizzeria, and a Slow Food eatery.
FASHION
The long colonnaded route created in the past for the perambulations of the Savoy household in the town centre has now become an absolute paradise for shoppers: Via Roma,  Via Lagrange and Via Carlo Alberto are home to the shops of top Italian and international designers,. The elegant arcaded streets in the Castello area are the name-brand fashion strip of Turin, lined with all the fashion luxury brand as Gucci, Luis Vuitton, Ferragamo, Max Mara, Giorgio Armani, Prada,  Timberland. You can even take a virtual stroll from shop to shop (much better for the bank balance) by clicking on its website, www.torino-viaroma.com. Here you you can find the very highest fashion elegance or stay loyal to Turin tradition of historical brands, ateliers and tailoring.
The spectacular Galleria Subalpina, in art nouveau style, faces onto Piazza Castello, perusing the stalls of used books and records, antiques and period bookshops. On the other side, for a very pleasant stroll, there is one of Europe's longest pedestrian streets: Via Garibaldi. This is crossed by the streets of the Quadrilatero Romano with its craftspeople, historical and modern shops, in an alternative route to that of the top names. And for those who love a colourful, multiethnic atmosphere, every district of Turin has its own market: the top one is at Porta Palazzo, the town's true multiethnic heart in terms both of people and of the goods on display. Nearby there is also Balôn, the historical flea-market.
Not to be missed are the local markets of the Crocetta, Piazza Madama Cristina, Piazza Benefica – called this by the Torinese but whose official name is Piazza Giardini Martini – Corso Racconigi and Corso Palestro.
Travel Information
Visas: Italy (along with Austria, Belgium, France, Germany, Luxembourg, the Netherlands, Portugal and Spain) forms part of the border-free travel zone known as the Schengen Area. US, Australian, Canadian, Japanese, and New Zealand citizens are among those who may enter Italy as tourists without a visa and stay up to 90 days. EU passport holders can come and go as they please.
Public holidays: New Year's Day; Epiphany (6 Jan); Easter Monday; Liberation Day (25 Apr); Labour Day; Mid-August Holiday (14-15 Aug); All Saints' Day; Immaculate Conception (8 Dec); Christmas Day; Boxing Day.