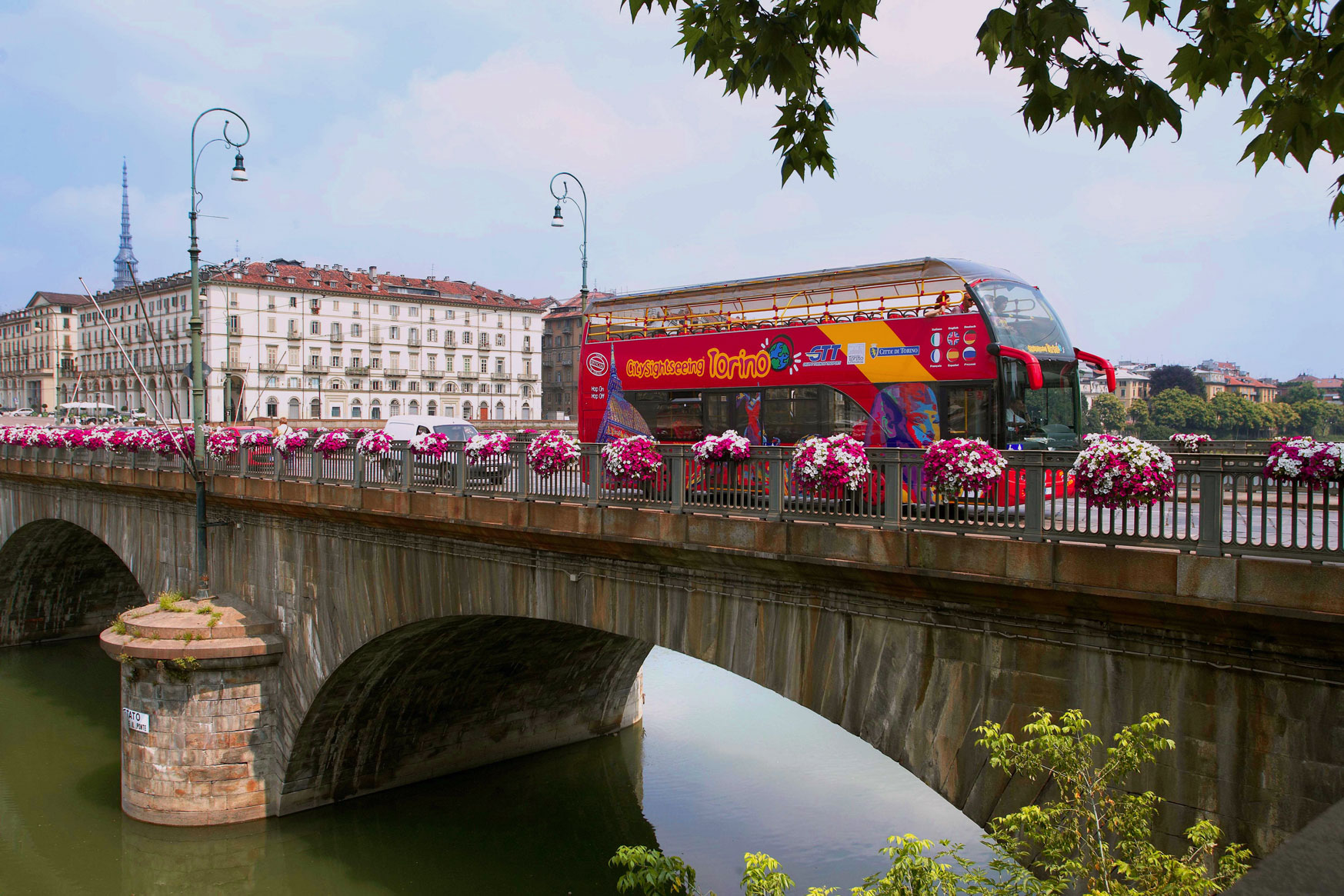 If you are looking for a unique solution to discover Torino, consider this nice city tour, the City Sightseeing!
City Sightseeing Torino features 3 routes:
Line A: the classic Torino City Centre, to be fascinated by the National Cinema Museum, the Egyptian Museum and the hill overlooking the Po river with the Valentino Park.
Line B: Unexpected Torino is the fastest way to reach unexplored sites and find out the new face of the city: the renewed Automobile Museum, Lingotto, Eataly, the Olympic venues and Palazzina di Caccia di Stupinigi.

Line C (new):

Royal Residences

 comfortably leads you to the Juventus Stadium& J-Museum and to the the Royal Residence of Venaria, La Mandria Castle and to the Rivoli Castle, all listed "World Heritage Sites" by UNESCO.
All buses are equipped with a 6 languages digital audio system (Italian, English, French, German, Spanish and Russian).
For further info visit the website: http://www.torino.city-sightseeing.it/eng/