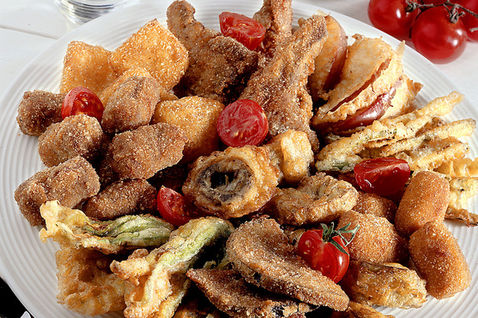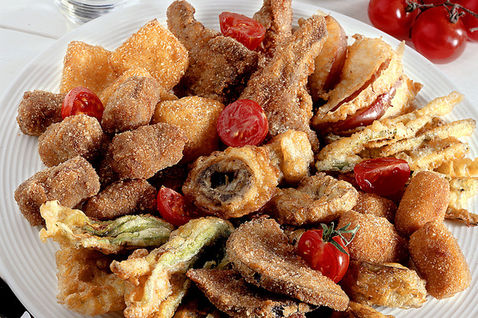 This plate tied to the folk tradition and usually it was served on holidays. Its origin is linked to the ritual slaughter of the pig and the need not to waste anything.
The oldest recipes include the liver, the lung, the slices of meat, sausage, but over time new ingredients were added such as macaroons and sweet semolina.
Today the fritto misto is given to the combination of sweet and salty flavors: in addition to offal, different types of white and red meat, vegetables, mushrooms, fruits and the traditional semolina were fried.
It is a very rich plate that is served hot and accompanied by a full-bodied red wine, as  Barbera.