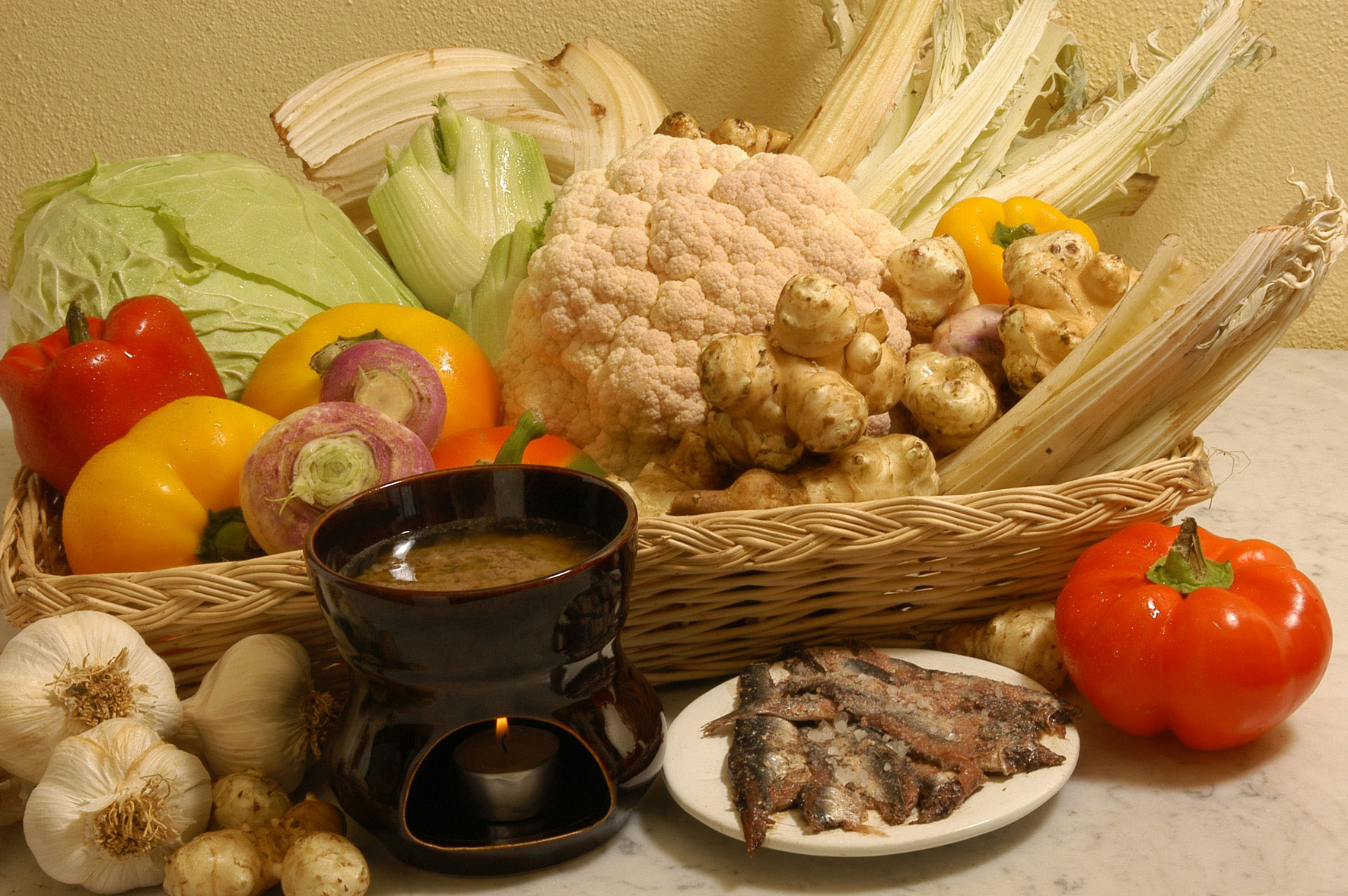 It is one of the most famous recipes of Piedmont cuisine and it consists in a strong flavor sauce made of anchovies, garlic and olive oil. The name bagna cauda (or bagna caoda) in Piedmont literally means hot sauce, just because it is hot and accompanied with fresh seasonal vegetables, cooked and raw.
Often served in a fujot, that is a earthenware bowl that helps to keep it warm.
Traditionally it was prepared during the harvest to counter the sweet of pressed grapes, but today is served as a main plate, but also as an appetizer.