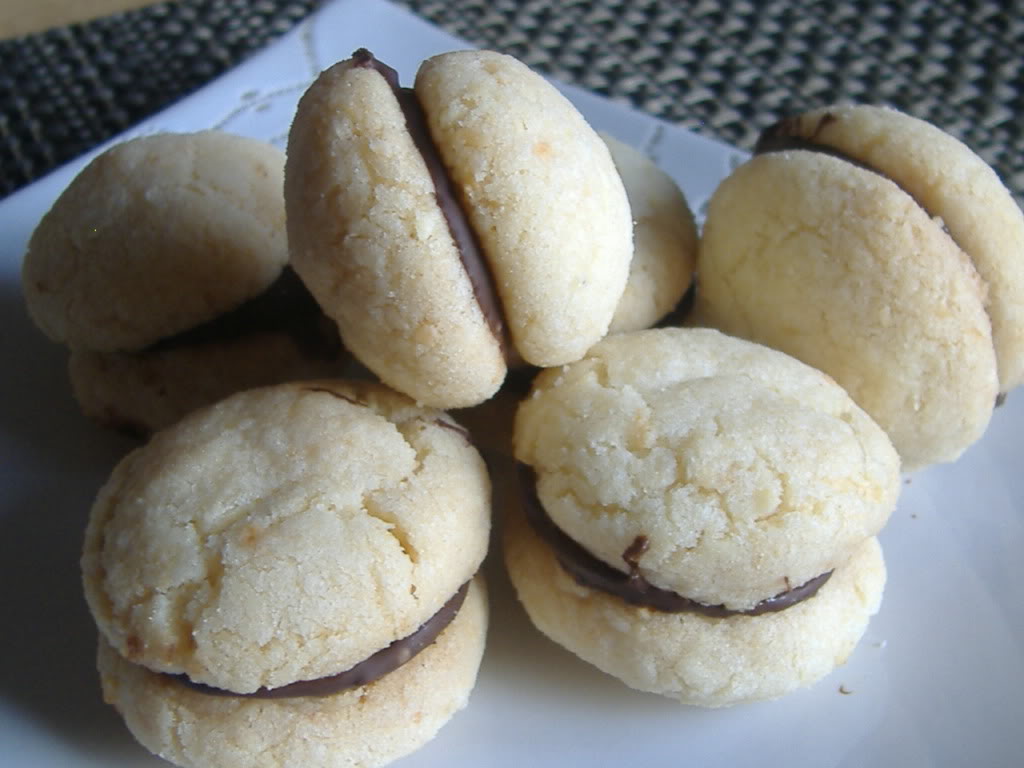 These cookies are from Piedmont and they were born about a century ago in Tortona town. The recipe calls for the preparation of shortbread biscuits to be joined two by two and to be superimposed with a filling of chocolate.
The name came from the fact that the cookies are made of two parts of roundish dough that look like two kissing lips.
The traditional recipe is prepared using hazelnuts in the dough.
You must try them taking the coffee at breakfast or after dinner.