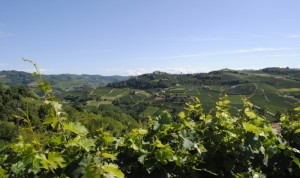 Enjoy a trip along the fascinating Monferrato, one of the Unesco Piedmont sites. discover the wonderful hills, be astonished by the view, taste the wonderful cuisine in 3 days.
Day 1 : Nature and Wellness
Enjoy a  guided bike tour around Monferrato hills. Hire a bike, take a map, choose an itinerary and explore the best of the Piedmont hills. Find information about you trip on http://www.piemonteciclabile.com/en.
Transfer to Acqui Terme, the major thermal location in Piedmont and wellness break at SPA Lago delle Sorgenti – info@lagodellesorgenti.it – www. lagodellesorgenti.it
DInner in Acqui Terme
Day 2: UNESCO Hills
Start from Cella Monte and visit of the Ecomuseo della Pietra da Cantoni, a really finest building stones.
Transfer to Ottiglio, one of the UNESCO's heritage sites, to appreciate the fascinating landscape and the green vineyards, from Bar Chiuso (Moleto). Transfer to Casale Monferrato.
Visit of the Gipsoteca Bistolfi, one of the most famous gypsoteque in Italy.
Lunch and walking tour in Casale Monferrato, to appreciate the castle, the city center, the narrows and the typical boutiques.
Transfer to Altavilla Monferrato and  visit of the Antica Distilleria Mazzetti and Museo della Grappa  www.altavilla.com
Dinner
Day 3: Fortress and Wine
Transfer to Gavi, visit of the imposing fortress that can be admired on the top of the Gavi rock.
Walking tour in  Gavi
Transfer to Gavi winery, to taste one of the most rich, tasty and famous white wine in the world, Gavi